World Vision in Papua New Guinea 2018 - 2022
WASH Voices for Empowerment (WAVE)
Water for Women partners with World Vision Australia in the delivery of WASH Voices for Empowerment (WAVE) to improve access to gender and socially inclusive, sustainable WASH for 40,000* people in Western Province, Papua New Guinea.
Context
Papua New Guinea (PNG) presents some serious challenges when it comes to universal access to water security and water, sanitation and hygiene (WASH, with a large disparity between WASH access it urban areas compared to rural areas.
Only 31% of people in PNG have access to a limited, basic or safely managed water source.
Only 13% have access to a limited, basic or safely managed sanitation facility.
In urban areas, access to safe water is estimated at 84%, and access to safe sanitation is estimated at 52% (figures that are well down from 89% in 1990).
Yet in rural areas, where over 87% of the population live, access to safe water is estimated at 29%, and access to improved sanitation at only 13%.
Daru is the former capital of Western Province, and as a result, services such as hospitals and some provincial government offices are present. However, despite this status and existing infrastructure, conditions in Daru remain extremely challenging.
The town is located on a small island along the southern coast, bordering the Torres Strait, with about 20,000 people living within the town and its informal settlements.
Some of the challenges that Daru faces include:
There are limited income-generating opportunities for both men and women.
World Vision's gender and disability analysis found that some women experience high levels of food insecurity, not knowing where their meals would come from day-to-day.
Daru has generated substantial international attention as a hotspot for infectious diseases, including a large cholera outbreak in 2010, which killed over 500 people, and one of the world's highest incidences of TB and (multi-) drug resistant TB.
Public health threats in Daru are compounded by inadequate WASH conditions and high rates of poverty, including crowded, informal living situations, inadequate sanitation facilities and practices, poor hygiene, and limited access to clean water.
Households in Daru often accommodate over 20 people each day, with extended family members transiting to and from Daru. This contributes to an environment in which infections readily spread, with poor ventilation and limited or no access for proper sanitation facilities.
Many of Daru's residents live in one of several informal settlements on the island. Unlike rural areas, residents in these settlements typically do not have formal access to land and legal protection. As an urban area, the town is governed by a mayor instead of ward and LLG councils. Therefore, although there are leaders in Daru's settlements, these leaders do not receive any funding from the government and do not bear service delivery governance responsibility.
Aim
Water for Women will be partnering with World Vision in delivering WASH Voices for Empowerment Project (WAVE) with the aim of improving access to gender and socially inclusive, sustainable WASH especially for women, girls and people with disabilities in marginalised communities in Western Province, in the urban areas of Daru and in selected rural areas.
This will be accomplished through engaging change agents and communities to strengthen inclusive WASH service provision and governance; improve gender equality and disability inclusion; and test innovative WASH and community-based solutions to support marginalised communities.
The project will directly benefit approximately 40,000* women, men, girls and boys over a period of 4.5 years in Middle Fly District and South Fly District.
Outcomes
Project activities of WAVE are designed to achieve four key end-of-project outcomes:
Outcome 1:
Improved WASH capacity and systems at the district level to increase knowledge, action and funding, with a focus on gender, social inclusion, and water security
Outcome 2:
Increased provision and uptake of sustainable WASH services, especially targeting girls, women, and people with disabilities, in marginalised rural and urban communities
Outcome 3:
Improved gender equality and social inclusion in communities, schools and health centres in Western Province on individual, relational and structural levels
Outcome 4:
New evidence and learnings on sustainable and inclusive WASH generated by the project is taken up by other actors
---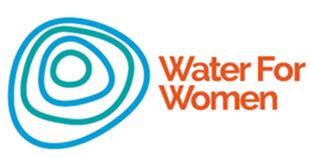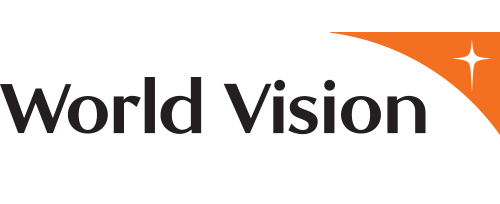 Australia is investing in Papua New Guinea over a five-year period to achieve these outcomes in Western Province. Water for Women is proud to be partnering with World Vision Australia in the delivery of WAVE. Other WAVE partners include: Care Australia, CBM Australia, WaterAid PNG, Family and Sexual Violence Action Committee, PNG Assembly of Disabled Persons, Callan Services, Daru Disabled Persons' Self-Help Group
*Project targets are based on partner Civil Society Organisations (CSO) baseline studies. Project targets are updated periodically in response to changes in context as appropriate. To see our latest progress towards targets, see our progress.
Photo: Welcome ceremony from community in Ume Village, South Fly District, Western Province, PNG (N.Francis / World Vision)