CFAR in India 2018 - 2022
Mobilising, facilitating and replicating socially inclusive WASH initiatives in India's urban slums
Water for Women partners with the Centre for Advocacy and Research (CFAR) in reaching some of India's most at risk people with transformative WASH intervention programs.
Context
India's population is 1.34 billion, and is the second most populated country in the world, yet one in five people are living in extreme poverty. India also struggles with many social barriers and marginalisation of people and community groups in part due to religious and caste discrimination.
Universal access to water sanitation and hygiene is a key priority of Water for Women and while the government of India has launched several programs to work towards more sustainable sanitation services, WASH policy and programming present opportunities and go beyond just the practical needs of vulnerable population groups. These opportunities include more transformative WASH interventions that positively impact power relations and encourage gender equality and social inclusion at local, regional and national levels.
Discrimination based on caste, identity, ability or religion, especially against women, can result in denial of WASH services due to the prejudice of service providers. Further, the power imbalance within the household and the lack of gender sensitivity can lead to many health problems and mental stress, with their own set of consequences, particularly during pregnancy, menstruation, menopause and ageing.
For example:
23% of girls who have reached puberty are forced to drop out of school due to lack of safe, functioning toilets and menstrual hygiene facilities in schools.
76% of women have to travel a considerable distance to use sanitation facilities due to lack of local services, and face considerable risk as a result.
Up to 1 in 3 women reduce their consumption of food to minimise toilet use.
Up to 1 in 4 reduce their water intake to minimise toilet use.
Overall, the lack of safe, accessible sanitation facilities in overcrowded urban areas of India creates physical insecurity and vulnerability to violence, harassment, rape, and assault.
Aim
The aim of the project is to strengthen collaboration between community, civil society networks, local authorities, service providers and national stakeholders to build a consensus not only on design, planning and delivery of WASH services, but also a shared goal setting and framework of rights and responsibility. This will be achieved through composite community-government-private sector mechanisms for mobilising demand and bettering governance for equitable sanitation services (the Single Window) and linking this to innovative solutions that are both community-friendly and scalable (the WASH Hub).
The project will target the most vulnerable and marginalised communities living in urban settlements in Bhubaneswar (Odisha) and Jaipur (Rajasthan).
"This funding will contribute to the strengthening of the WASH sector through the institutionalisation of community engagement in furthering equitable access to and delivery of sanitation services shaped collaboratively by community platforms representing the most marginalised persons, groups and populations and urban local bodies and private sector."


- Ms Akhila Sivadas, CFAR
The project aims to directly support up to 96,040* people within these urban settlements with a particular focus on the most vulnerable and marginalised people and groups to ensure gender equality and social inclusion in all WASH activities and delivery of services.
The goal of the project is that policy makers at every level recognise a community-centric and end-to-end approach using convergence of all services to implement socially inclusive and gender responsive water, sanitation and hygiene services.
Outcomes
This project aims to:
Strengthen WASH inclusion, response and implementation at a local (Ward) level.
Achieve inclusion of marginalised communities through understanding the needs, building awareness, empowering change agents to strengthen robust public service and development of feasible, impactful interventions.
Strengthen engagement by enabling natural owners - government, societal leaders and mobilised communities - to have ownership over WASH delivery.
Ensure knowledge and learning processes are the driving force of the project to achieve long term, sustainable, socially inclusive change.


---
A water and WASH response is a COVID-19 response
In 2020, the importance of water, sanitation and hygiene was underscored as the globe grappled with the COVID-19 pandemic. With support from Australia's Partnerships for Recovery, our partners pivoted their projects and worked collaboratively to support countries in their COVID-19 responses and to embed COVID-19 preparedness into their WASH projects.
In India, the Centre for Advocacy and Research (CFAR) and Research Triangle Institute India (RTI) pivoted existing activities towards COVID-19.
CFAR mobilised government WASH programs into vulnerable communities and worked with community groups in Bhubaneswar and Jaipur to enhance livelihoods and produce affordable biodegradable sanitary pads. The target population for these products comprised girls and adolescents in and out of schools, reaching an estimated 9,774 direct and 27,909 indirect beneficiaries in two Wards of Bhubaneswar and Jaipur.
Utilising its existing structures established under their WASH project, such as the Single Window Forums and Community Management Committees, CFAR partnered with local, national and international (UNFPA, UNICEF, WaterAid) organisations in Bhubaneswar and Jaipur to develop an integrated systems approach to menstrual hygiene management within COVID-19 responses.
Australia continues to support COVID-19 preparedness, response and recovery activities across the Indo-Pacific region to secure our region's health, wellbeing and stability in these challenging times.
An unprecedented crisis requires a coordinated response. Through our water resources management and water, sanitation and hygiene (WASH) projects, we are not only delivering safe, equitable and sustainable water and WASH, we are also building healthy, inclusive and resilient societies. We're supporting individuals, communities and countries to endure, and recover from, the COVID-19 crisis as well as build resilience to future extreme events and natural disasters.
---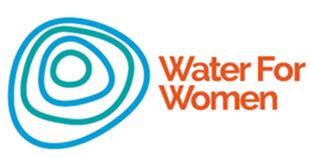 ---
*Project targets are based on partner Civil Society Organisations (CSO) baseline studies. Project targets are updated periodically in response to changes in context as appropriate. To see our latest progress towards targets, see our progress.