Flushed with success: building capacity of women sanitation entrepreneurs in Lao PDR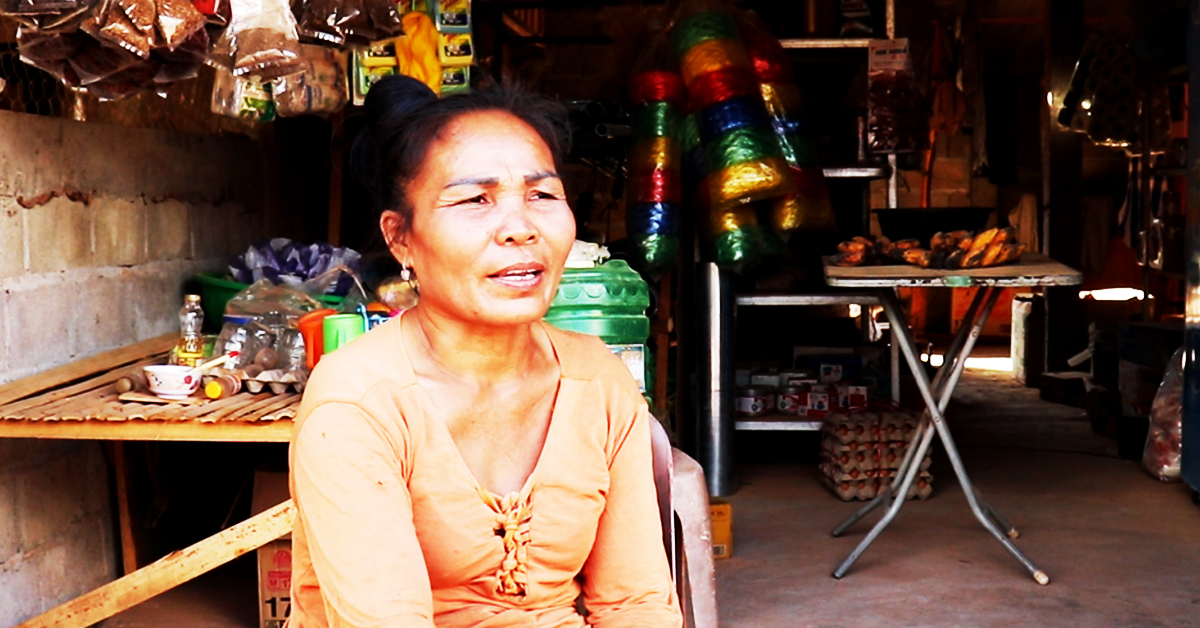 Cohesive and socially inclusive communities are naturally more resilient, including to shocks from a changing climate and they are more likely to have effective and sustainable outcomes in water, sanitation and hygiene (WASH). That is why Australia is supporting SNV in Lao PDR to work with district health and Lao Women union officials to identify women-led sanitation enterprises and build the capacity and confidence of women-led sanitation entrepreneurs. (SNV Lao PDR)
Sales are up for three women sanitation entrepreneurs in Lao PDR thanks to a business mentoring initiative.
"I started the business with my husband since 2005, but we broke up in 2017," said one of the participants, from Champone District. "Most people around me did not believe I could carry on the business without my husband. I struggled a little at the beginning but did not give up."
"I was very happy to receive support from the project and district government. I learnt many new things and the sale has been increasing recently. Now I can show them that I can manage the business even better than the past. Finally everyone in my village has accepted my ability".
The three Savannakhet province women, who took part in the program provided our partner, SNV Netherlands Development Organisation, run sanitation businesses producing concrete rings, and serving walk-in customers.
They had limited knowledge of market size, customer base, consumer preferences, and affordability for different segments. They lacked systems to calculate costs and profits, or to monitor prices and sales. And they did not know how to provide promotional packages to attract more buyers.
Through their Water for Women project, Beyond the Finish Line, SNV provided coaching and mentoring advice and support including:
Understanding customer needs and preference, and market sizes (the number of households needing toilets) in their areas
Developing a cost-calculation tool, to understand cost and profit components
Broadening services from concrete ring production to a full toilet package
Creating catalogues to explain different choices of toilets for different users
Bundling products to make purchasing simpler for customers
Designing promotional packages to encourage group sales
Collaborating with village chiefs and sanitation promoters to follow up on toilet sales
Tracking monthly sales and customers
The training equipped the women-led enterprises with easy to use tools and promotional materials, and better business management methods. They are also connecting to potential customers through community-based local authorities and sanitation promoters. Following the program, these women entrepreneurs have emerged more confident in their abilities and businesses which is good news for business, and great news for their future customers.
"I used to be shy to speak in public but after I was trained from the project how to convince people and had the opportunities to speak in front of many people," said a female sanitation promoter from Atsaphone district. "Now I feel confident to speak in front of my community and encourage them to have a toilet like me."
Lao PDR's population is about seven million. While the country has developed significantly over the past two decades, it still faces sanitation access and usage challenges. Some 2.4 million people (38% of the population) continue to practice open defecation. Greater access to safely managed sanitation services, along with key hygiene practices, can deliver significant health, wellbeing and productivity benefits.
Supported by the Australian Government, through Water for Women SNV is delivering Beyond the Finish Line - Sustainable Sanitation and Hygiene for All to improve the health, gender equality and social inclusion, and wellbeing of 200,000 people in Lao PDR.
Gender equality and social inclusion is central to this work, involving all people within communities (women, men, marginalised groups, people with disabilities) ensures more equitable and inclusive access. Cohesive and socially inclusive communities are naturally more resilient, including to shocks from a changing climate and they are more likely to have effective and sustainable outcomes in water, sanitation and hygiene (WASH).
The value of water is about much more than its price – in communities, households, schools and workplaces, water means health, hygiene, dignity, productivity and more.
Throughout March, for International Women's Day and World Water Day, we are celebrating the value of women and the value of water. Both are critical to building healthy and climate-resilient communities.
No login? Please enter your details below to continue.