Event Summary: WASH Systems, Sustainability & Resilience - why do they matter?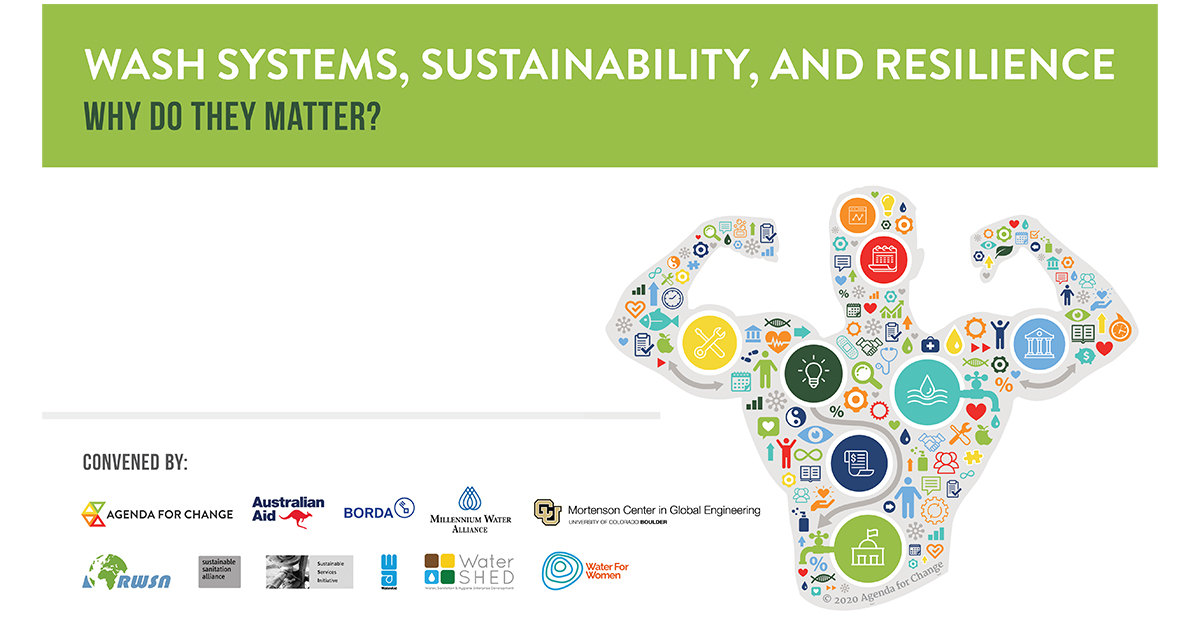 Water for Women's WASH Specialist, Matthew Bond shares his thoughts around this World Water Week @ Home event and the importance of systems strengthening
Some good news to share—it seems everyone is interested in systems!


Certainly that appears to be the case from the participation in a recent Agenda for Change/World Water Week at Home event, WASH systems, sustainability and resilience: why do they matter?
The Asia/Pacific session, one of three globally and led by WaterAid and WaterSHED, attracted almost 200 WASH practitioners from the region and was co-hosted by Water for Women. After some scene setting in plenary, participants broke into small groups to explore systems from different perspectives, including climate change, GSI, healthcare facilities and monitoring. A summary of the event can be found here and you can watch a recording of the session below.
For Water for Women, the event was a great opportunity to build on the momentum established at the Fund's systems strengthening workshop held in Kathmandu last year. It affirmed the complexity that we need to engage with when approaching WASH systems, but also demonstrated the flexibility of systems thinking when applied to particular WASH issues.
Within the Fund, our engagement with WASH systems is central to how we drive sustainability—only by strengthening the systems that deliver equitable, universal access to services will people benefit beyond the life of the Fund. It is an exciting time for Fund partners: we have shared our thinking on what systems change we want to achieve and are now exploring how our WASH programming is responding.
This approach will set us up to test how systems thinking does lead us towards greater sustainability.
Background

Stockholm World Water Week was moved to an online event for 2020. Since we could not see each other in person, we wanted to offer a chance to network and learn about building resilient WASH systems in a different format.

Agenda for Change, Australian Aid, BORDA, Millennium Water Alliance (MWA), The Mortenson Center in Global Engineering, Rural Water Supply Network (RWSN), Sustainable Sanitation Alliance (SuSanA), Sustainable Services Initiative (SSI), WaterAid Australia, WaterSHED, and Water for Women hosted three virtual learning and networking sessions during World Water Week at Home with the theme "WASH Systems, Sustainability, and Resilience: Why do they matter?"

The online format allowed much broader participation than a typical conference. The sessions were hosted at different times on 25th and 26th August to encourage more people to join. Sessions 1 and 2 were conducted in English, French, and Spanish to enable broader participation. These accommodations paid off! 617 participants from 75 countries registered to attend the events.