News
Posted on Thursday, March 30, 2023 03:48 PM
Insights from UN Water 2023 Conference from Dr Alison Baker, Water for Women Fund Manager, Navara Kiene, Country Director-Programs for WaterAid PNG, and Joanna Mott, Gender...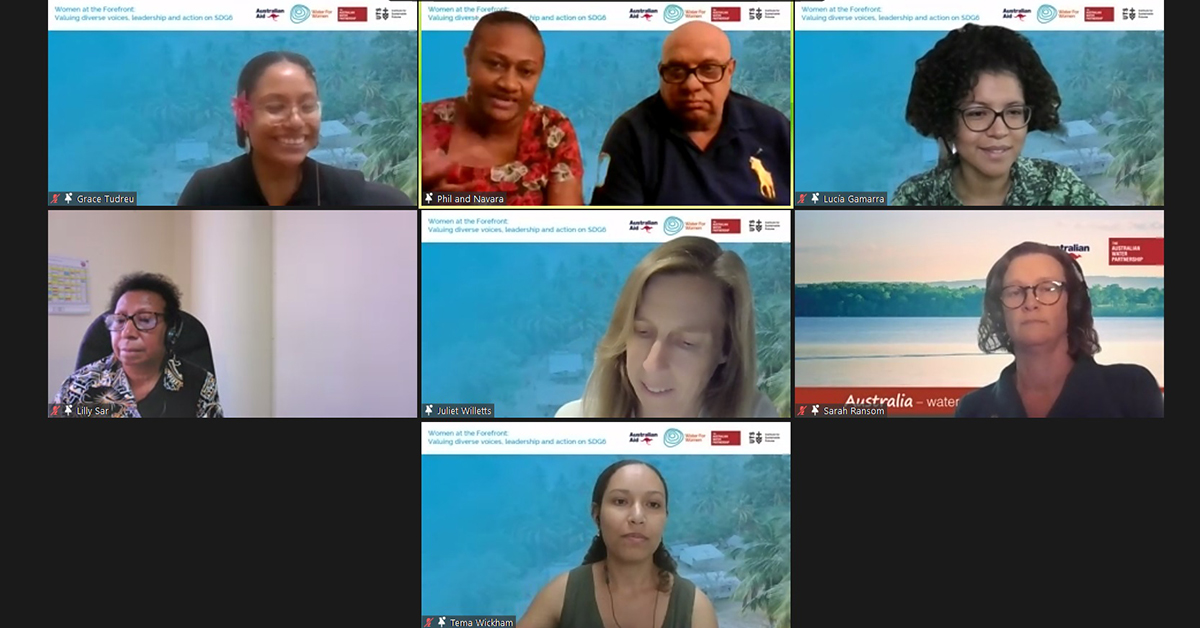 Posted on Thursday, March 30, 2023 12:32 PM
Water leaders from Australia and Pacific during the open forum discussion with audience Q&A during the event.
We were thrilled to be joined by so many impressive water leaders...
Posted on Wednesday, March 22, 2023 01:49 PM
"When the WASH program came in it improved us teachers and also the learners and the students. Because they came here with the trainings, we now know the importance of hand...
Posted on Tuesday, March 21, 2023 05:35 PM
In Papua New Guinea, Plan International Australia's Gender WASH Monitoring Tool is having a positive impact on community mindsets after being implemented by Live and Learn...
Posted on Tuesday, March 21, 2023 05:30 PM
This woman is happy to be using her newly installed tap. In Vietnam, Thrive Networks / East Meets West has delivered 'Women-led Output Based Aid' to some of the poorest and...