Postcards from the Field
Posted on Tuesday, December 01, 2020 04:10 PM
In Swami Basti, Jaipur, India, Ramesh is proud to show off the newly installed, accessible handwashing station that he, his family and entire community can benefit from everyday...
Posted on Thursday, November 26, 2020 10:06 AM
The COVID-19 pandemic has validated what the water, sanitation and hygiene (WASH) sector has long been saying; that WASH is the first line of defence against the spread of communicable...
Posted on Tuesday, November 24, 2020 04:18 PM
For a crisis the scale of COVID-19, the only way we can overcome it is by working together. That has certainly been the case in Bangladesh, where our partners, World Vision...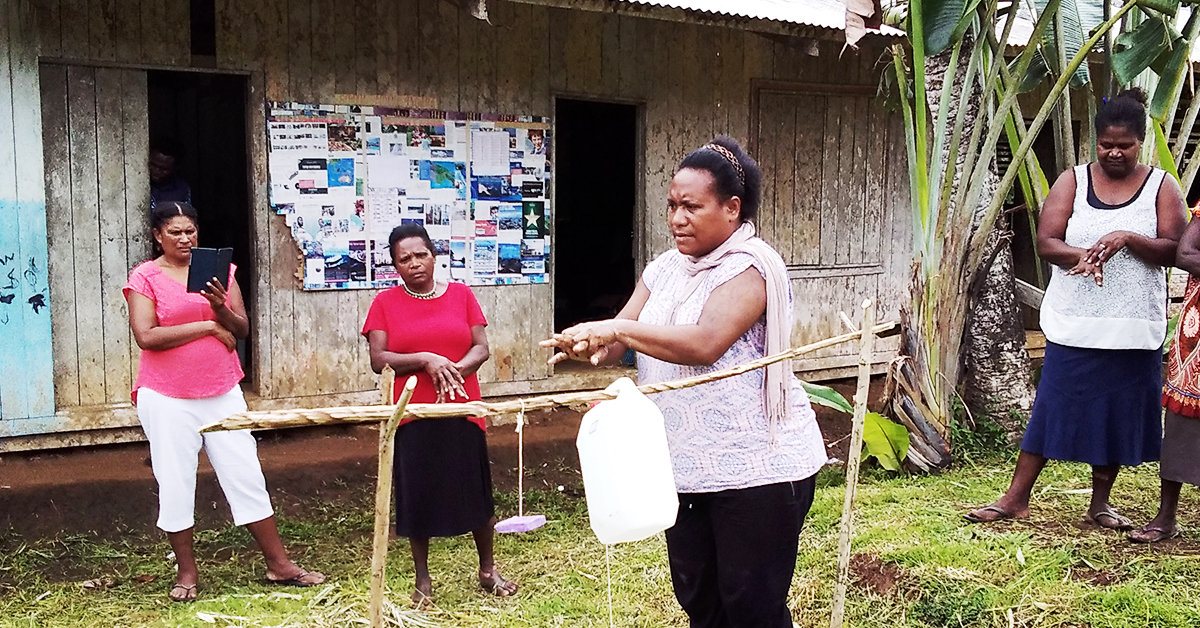 Posted on Monday, November 23, 2020 02:35 PM
Live and Learn Papua New Guinea staff provide advice on the construction of simple handwashing devices and the correct handwashing steps to teachers in the Autonomous...
Posted on Monday, November 23, 2020 02:06 PM
The youth group in Nativi village plays an active role in the community. Habitat for Humanity is finding ways to empower youth, women, children, teachers and health...