Postcards from the Field
Posted on Tuesday, March 16, 2021 09:59 AM
"CFAR made us realise that it is within our capacity to secure safe water for our families," says Manju. Valmiki Colony is 40 years old, and in all that time, they...
Posted on Tuesday, December 01, 2020 04:10 PM
In Swami Basti, Jaipur, India, Ramesh is proud to show off the newly installed, accessible handwashing station that he, his family and entire community can benefit from everyday...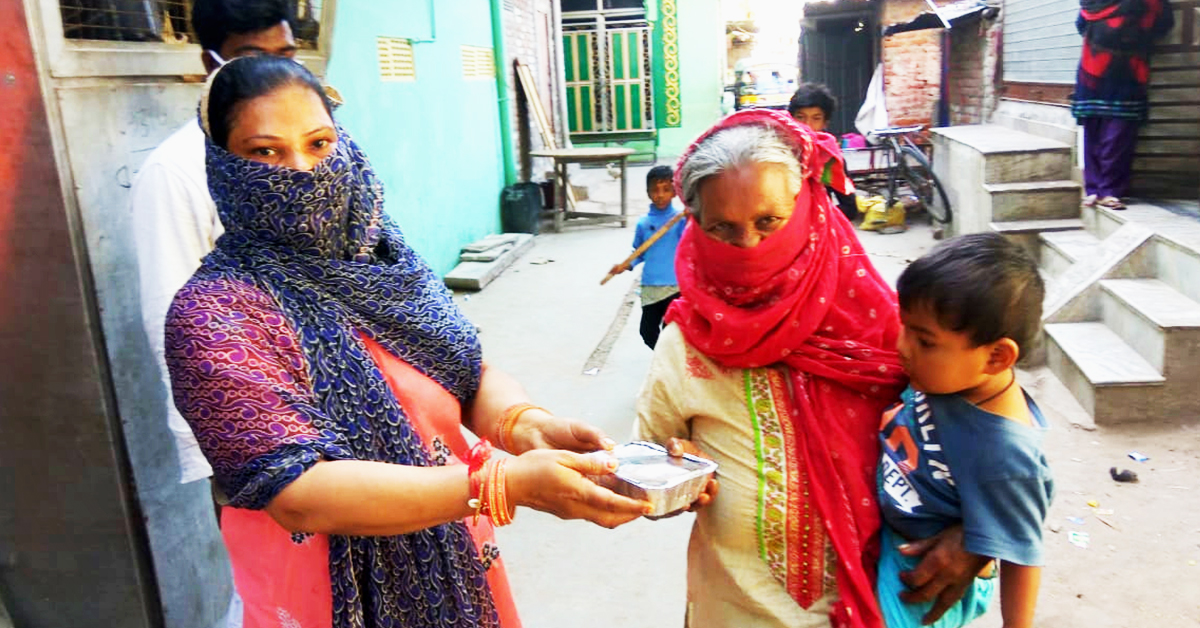 Posted on Monday, October 12, 2020 09:27 PM
Rozi (right) accepts food from the mid day meal distribution in Jaipur (CFAR India)
Rozi lives in Bangali Basti, Jaipur. She is a member of CFAR's Single...
Posted on Wednesday, May 06, 2020 11:15 PM
The advent of COVID-19 pandemic has emerged as a public health crisis of greatest magnitude. The Government of Odisha (GoO), India is responding to this unprecedented development...
Posted on Tuesday, November 20, 2018 04:45 AM
To celebrate World Toilet Day, 2018, Water for Women partners, Centre for Advocacy and Research (CFAR) in partnership with Research Triangle Institute (RTI) came together with...