Partner News
Posted on Monday, December 13, 2021 05:21 PM
Mx Meera Parida, Founder of SAKHA and a member of the National Council for Transgender Persons, was among those who presented SATO-manufactured toilet pans to persons...
Posted on Monday, December 06, 2021 02:08 PM
Emeline Cammack from the Australian High Commission cutting the ribbon to officially launch the PNG WASH Consortium – WaSH Em Bikpela Samting, or WEBS; looking on...
Posted on Tuesday, November 09, 2021 12:31 PM
"This award has helped us to get recognised as waste recycling entrepreneurs. The products are sold through door-to-door sales and through local shops. We have now...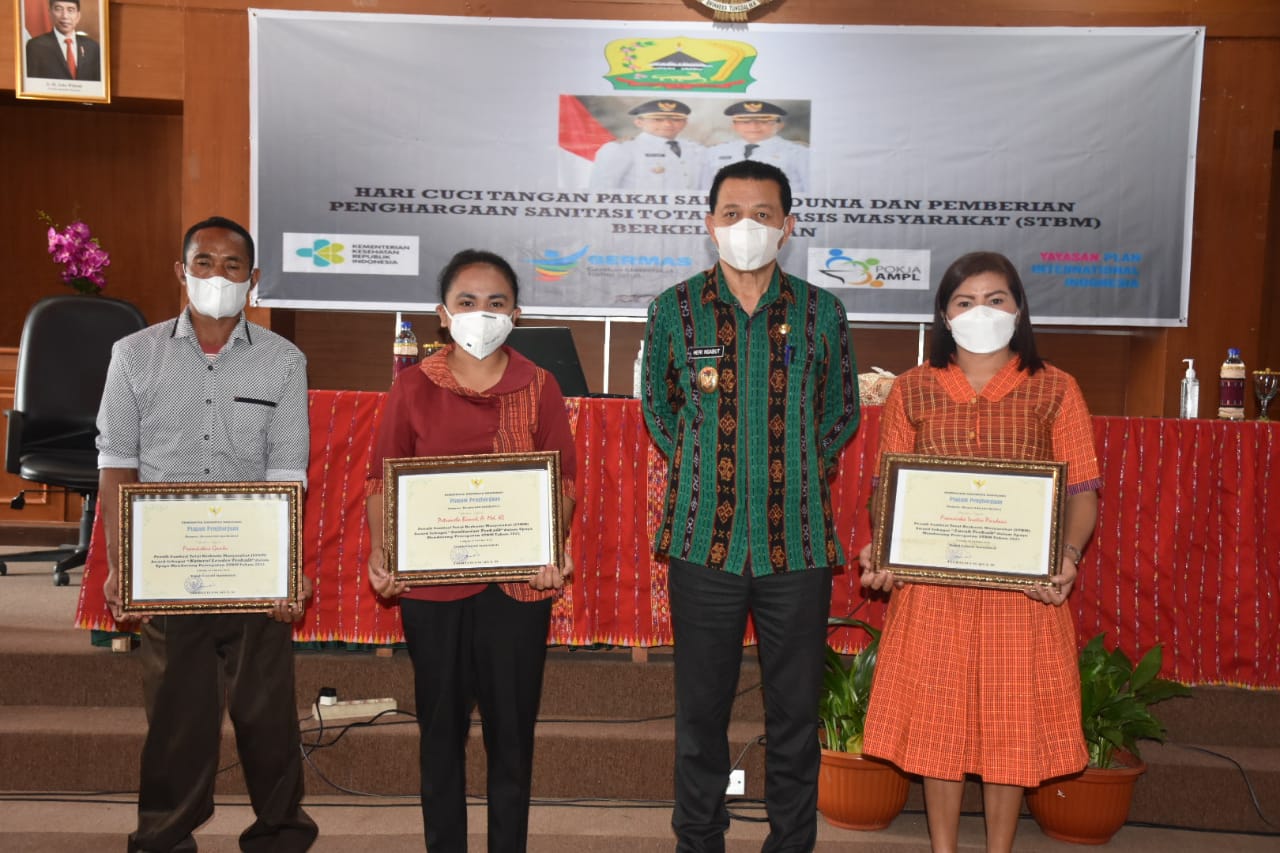 Posted on Tuesday, November 09, 2021 11:02 AM
In Manggarai district in Nusa Tenggara Timur Province, where Water for Women's WASH and Beyond - Transforming Lives in Eastern Indonesia project is being implemented...
Posted on Monday, November 08, 2021 05:55 PM
Three members of the Water for Women SHOMOTA project team in Bangladesh received awards from World Vision during October 2021, recognising their exemplary efforts...