News
Posted on Wednesday, May 17, 2023 11:36 AM
"Transgender persons are not thought of when government or anyone talks about toilets. If you do not include us, how can you be inclusive?"
Today is International Day Against...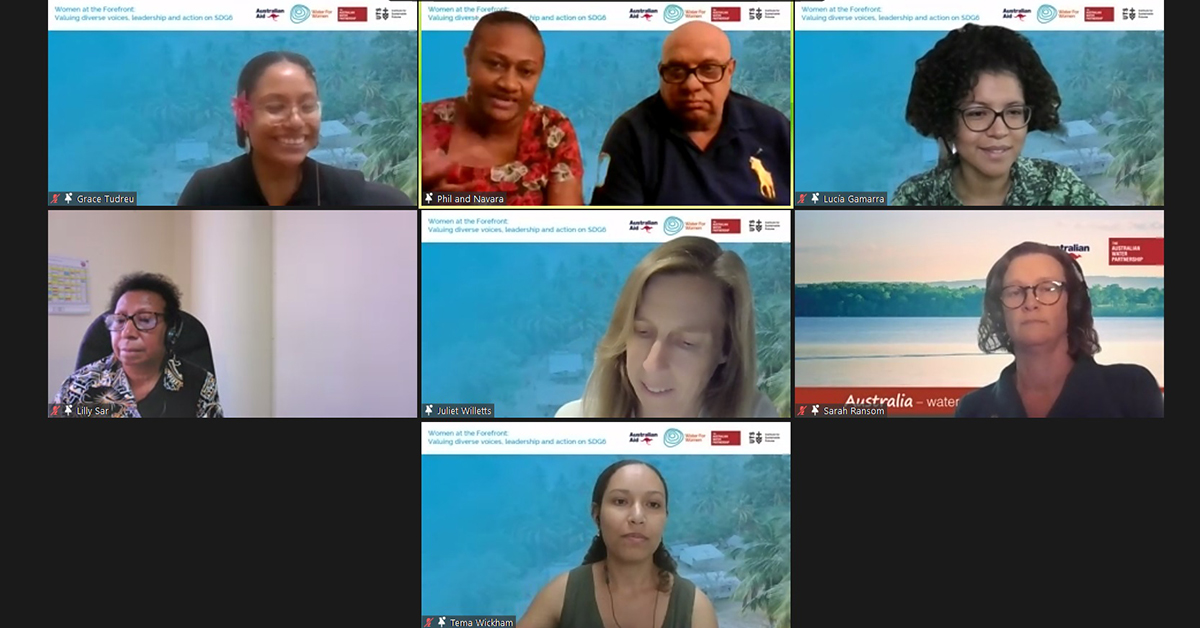 Posted on Thursday, March 30, 2023 12:32 PM
Water leaders from Australia and Pacific during the open forum discussion with audience Q&A during the event.
We were thrilled to be joined by so many impressive water leaders...
Posted on Wednesday, March 22, 2023 01:49 PM
"When the WASH program came in it improved us teachers and also the learners and the students. Because they came here with the trainings, we now know the importance of hand...
Posted on Monday, March 20, 2023 04:55 PM
The UN 2023 Water Conference will take place this week in New York from 22 - 24 March
This week, the world will unite for water action. The United Nations (UN) Headquarters...