Events
Posted on Wednesday, December 11, 2019 04:00 AM
Today marks the end of 16 Days of Activism, a collective strategy for organisations and individuals around the world to organise for change in the prevention and elimination...
Posted on Monday, December 02, 2019 04:00 AM
From today through to 5 December, Nepal is hosting the first Water for Women Fund Regional Learning Event in South Asia - 'Systems strengthening for inclusive WASH - leaving...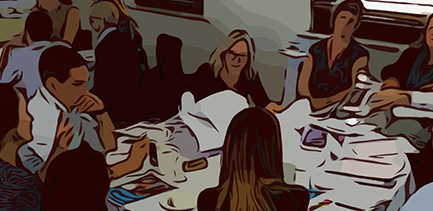 Posted on Friday, October 25, 2019 03:30 AM
On October 3 2019, an industry-wide Learning Day was held in Melbourne to share insights from the Stockholm International Water Institute's World Water Week 2019 and explore implications...
Posted on Sunday, August 11, 2019 10:30 PM
World Water Week is the annual focal point for the globe's water issues. Organised by SIWI, this year's #WWWeek will take place in Stockholm, Sweden from 25 to 30 August 2019....
Posted on Friday, March 22, 2019 07:00 PM
Bangkok, Thailand - Water is critical to human survival and the foundation for sustainable development. In order for the world to achieve SDG 6 – safely managed water, sanitation...