Events
Posted on Monday, September 11, 2023 05:04 PM
Session presenters (From left): Prof. Phil Duncan, Michelle Hobbs, Collin Benjamin, Tema Wickham, Lou-Ellen Martin, and moderator, Regina Souter.

Climate change is impacting...
Posted on Monday, September 11, 2023 02:59 PM
Session facilitators (from left): Prof. Phil Duncan, Jess MacArthur, Tema Wickham, Collin Benjamin, Ruhil Iyer, Michael Wilson, Manohara Khadka, Zahra Bolouri, Jose Mott,...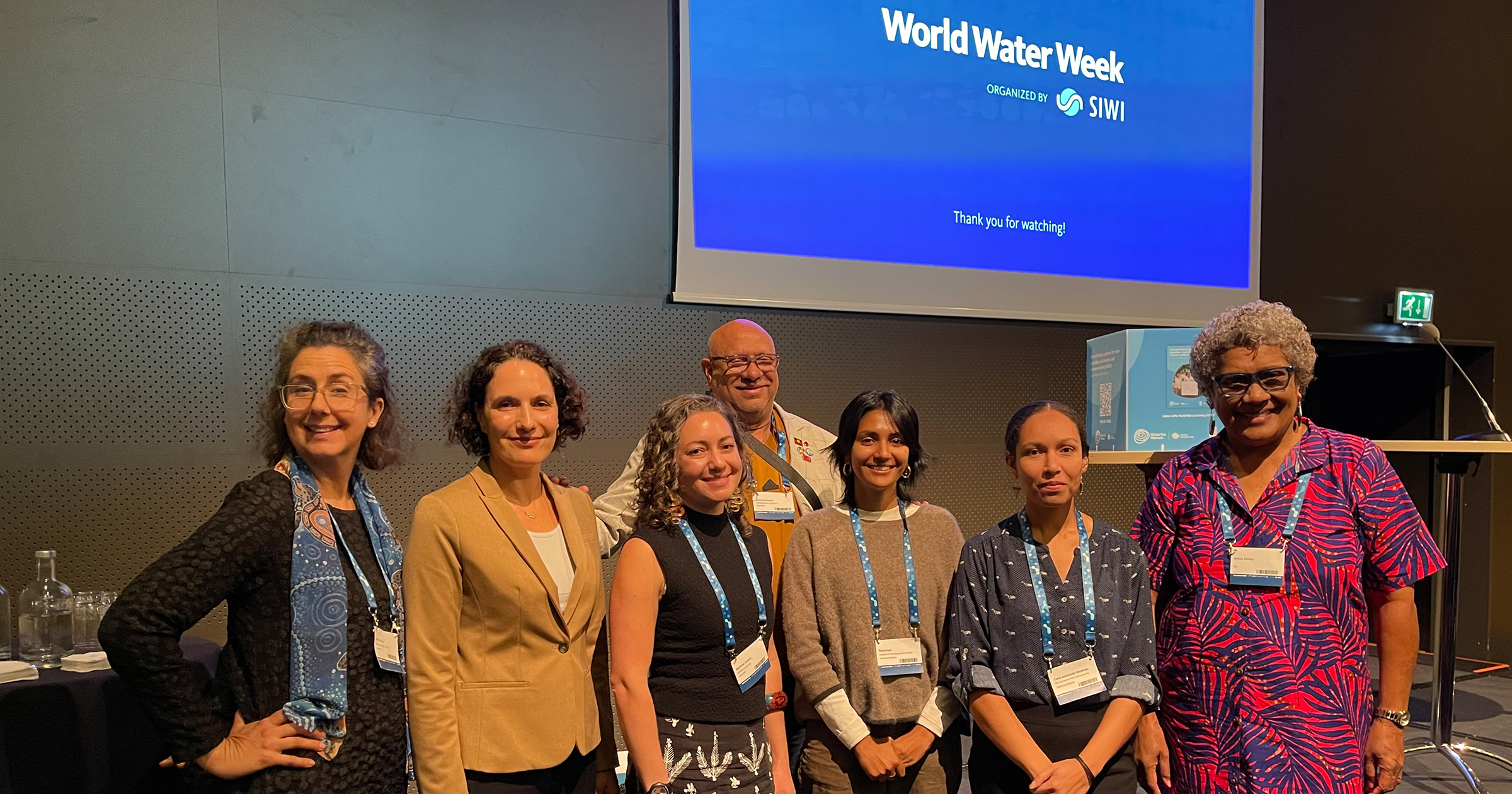 Posted on Thursday, September 07, 2023 04:00 PM
From left: Session Facilitator, Zahra Bolouri, Water for Women along with the in-person presenters for this session, Lou-Ellen Martin, Michelle Hobbs, Prof. Phil Duncan,...

Posted on Wednesday, September 06, 2023 02:40 PM
Panel members on the centre stage at World Water Week during the film screening and panel discussion with Collin Benjamin, Solomon Islands National University on the far...

Posted on Tuesday, July 04, 2023 04:20 PM
World Water Week is the leading conference on global water issues, held every year since 1991. World Water Week attracts a diverse mix of participants from many professional...