Events
Posted on Wednesday, June 30, 2021 10:51 AM
Registrations are now open for SIWI World Water Week, which will be held virtually as a full-scale digital event from 23-27 August 2021 and present an intensive...
Posted on Wednesday, May 12, 2021 02:54 PM
The time is over for peripheral programming on menstrual health and hygiene (MHH) in WASH. It is now pivotal, particularly given the context of COVID-19 restrictions, which...
Posted on Tuesday, March 30, 2021 10:33 AM
Handwashing with soap in Bhutan
Several Water for Women partners will be part of a fantastic line up of water, sanitation and hygiene (WASH) sector organisations...
Posted on Friday, October 02, 2020 01:50 PM
Water for Women will be launching our online WASH & Learn series in November. This series is designed to provide an opportunity for Fund partners (and external audiences,...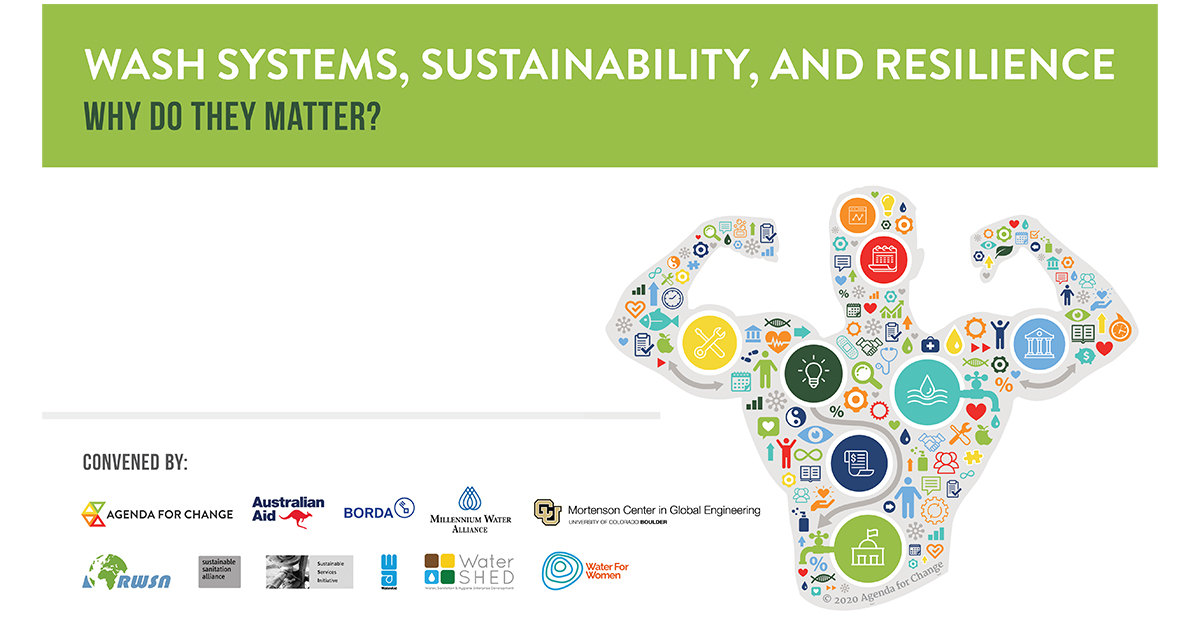 Posted on Friday, September 25, 2020 02:10 PM
Water for Women's WASH Specialist, Matthew Bond shares his thoughts around this World Water Week @ Home event and the importance of systems strengthening
Some good news...